During the Annual Business Meeting at the KAPPA Spring 2023 conference held April 4 and 5, new officers were elected to the Board of Directors.
George Papuga of Carnegie Mellon University left the board after serving his term as Immediate Past President.  George is a long-time member of KAPPA, and served as President during the very difficult years of the pandemic.  Thank you, George, for the leadership you provided during some of our most challenging years.  Your dedication and commitment to KAPPA and our members is much appreciated.
Scott Albert of Slippery Rock University moved to the position of Immediate Past President after serving as KAPPA President in 2022/2023.  Scott will serve on the KAPPA Board of Directors as Immediate Past President in 2023/2024 . Scott worked very hard as KAPPA'S President to grow membership and in-person attendance at our two annual conferences following the pandemic.  Congratulations, Scott, on a very successful Spring conference in Bedford Springs.  Thank you for your commitment and service to KAPPA!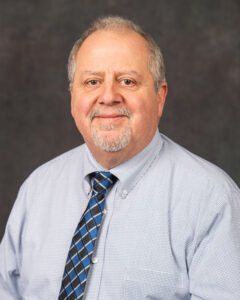 Randy Geering of The Pennsylvania State University, Behrend Campus, was promoted to President of the Board of Directors.
Mark Bodenschatz of Penn State University was promoted to First Vice President.
Erik Cagle of Penn State University was elected as Second Vice President.
Jim Miller of Sewickley Academy was elected as Director of Professional Development.
Jim Lewis of Cheyney University was elected as Director of Technology and Communication.
Brian Richards of Community College of Allegheny County was re-elected as a Director of Membership and Community.
Christina Barnes Roth from Stahl Sheaffer was reappointed as Business Partner Liaison to the Board of Directors
Contact information for all of the Board members can be found here.