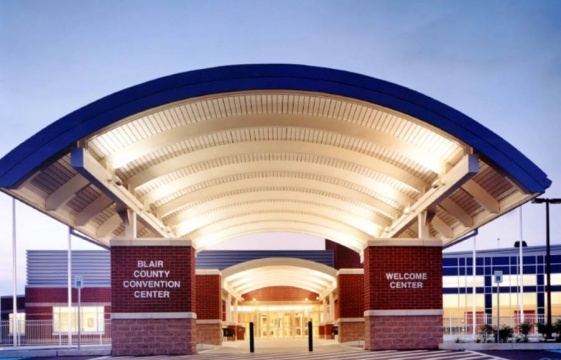 Greetings Fellow KAPPA Members!
On behalf of the KAPPA Board we are looking forward to you participating in our Fall 2017 KAPPA meeting- hosted by Penn State Altoona- which will be held Thursday September 28 and Friday September 29 at the Blair County Convention Center in Altoona.

The meeting will begin at 11:30 with lunch and announcements and will continue with the keynote speaker. The presenter will be Tracey Jones with a "Message to Millennials": A former Air Force officer and Gulf War veteran, Tracey's storied career in uniform took her from Roswell, New Mexico to stations in Germany and England, where she honed her operational expertise and tremendous leadership skills in a number of command roles. A Mechanicsburg, Pennsylvania native, Tracey is a graduate of the New Mexico Military Institute and the Air Force Academy.
With twelve years in the Air Force, another ten in corporate boardrooms, plus an MBA in Global Management, Tracey built an impressive career as a corporate "fixer." Her deep love of education propelled her to continue her educational pursuits in a Philosophy of Leadership doctoral program.
Her father, the late Charlie "Tremendous" Jones, founded Executive Books in 1965 with the goal of changing the world one book at a time. After amassing an exceptional leadership background of her own, Tracey took the company's reins in 2009 – and carries on her father's tremendous legacy today.
We will then wrap up the afternoon session with three education topics.
The Courtyard Marriot which is connected to the convention center will serve as our host hotel while the newly constructed Holiday Inn Express will serve as the overflow. The meetings, business partner networking and meals will take place at the Blair County Convention Center.
You won't want to miss this exceptional event of education and networking register today.
Thank you for your continued support!