During the Annual Business Meeting at the KAPPA Spring 2022 conference held April 20 and 21, officers were elected to the Board of Directors.
Phillip Melnick of the Pennsylvania State University, left the board after serving his term as Past President.  Phillip is a long-time member of KAPPA, having served as President in 2018-2019.  Phillip was instrumental in leading KAPPA through important initiatives such as bylaw changes and adding a Director position to our board.  Phillip is very busy as the current Treasurer of ERAPPA.  Thank you, Phillip, for your commitment and service to KAPPA!
George Papuga of Carnegie Mellon University moved to the position of Immediate Past President after serving as KAPPA President from 2019-2022.  George is also a long-time member of KAPPA.  George faced the difficult challenge of leading our organization through the pandemic, including making the difficult decisions related to canceling several conferences.  We would like to congratulate George on leading a successful Spring Conference in 2022.  Thank you for your leadership and dedication to KAPPA!
Due to these terms ending and promotions of officers on the Board, vacant positions were filled during the elections.  Mark Bodenschatz of Penn State University was elected to the Board as Second Vice President.  Shannon Giannoutsos of Carnegie Mellon University was re-elected as Treasurer and Greg Black was re-elected as a Director.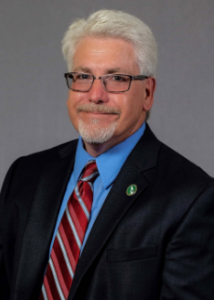 Scott Albert (pictured above) of Slippery Rock University was promoted to President of the Board of Directors.
Randy Geering of The Pennsylvania State University, Behrend Campus, will serve as First Vice President.
Contact information for all of the Board members can be found here.